Honda U.S. sales rise in March behind trucks, Civic
American Honda posted a 3.8 percent rise in March U.S. sales behind strong truck demand and an assist from the Civic.
Source: Top Auto Group Auto
American Honda Motor Co. posted a 3.8 percent rise in March U.S. sales behind strong truck demand and an assist from the Civic.
The automaker was pulled forward by strong gains from its utility vehicles and the Odyssey minivan.
American Honda's car sales edged up 0.4 percent while light-truck deliveries rose 7 percent in March.
But the 2018 Accord, the reigning North American Car of the Year, is still stuck in neutral. Dealers say the sedan is struggling to compete because of a lack of enticing lease offers. The company admits the Accord is having a tough time in heavy leasing markets.
While dealers are looking for help, don't expect the company to throw huge incentives at the Accord. There are rivals spending around $100 million per month on incentives, and that's simply not the Honda way, says Henio Arcangeli Jr., senior vice president of the automobile division of American Honda.
The company is trimming Accord output to deal with slower demand. Honda plans to freeze production at its Marysville, Ohio, plant for 11 days over the next four months.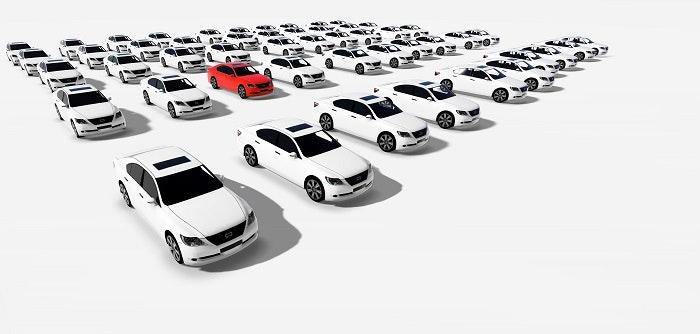 Vehicle photos are extremely important to a dealership's business both on and offline. There are many options to choose from when it comes to hiring professional photographers for inventory merchandising. However, not all companies and photographers are created equally.
Read more >
Overall, American Honda's U.S. sales slipped 0.8 percent in the first quarter, with car demand off 1.9 percent and truck volume up 0.2 percent.
Brands: Honda up 2.6%; Acura up 16%
Notable nameplates: On the Honda side: Accord down 9.9%; Civic up 3.4%; CR-V down 3.1%; HR-V up 1.3%; Odyssey up 28%; Pilot up 42%; On the Acura side; ILX, up 11%; TLX up 43%; RDX up 17%; MDX down 2.9%
Incentives: $1,884 (including Acura), down 13 percent from March 2017, but up 6.9 percent from February, according to ALG.
Average transaction price: $27,784 (including Acura), ALG says.
Quote: "While Honda had a good March, there will no doubt be concern with the Accord's continued dip in sales. Coming off the heels of an incredibly hot Civic redesign, expectations were high for Accord sales. So far, the Civic and CR-V continue to outpace it handily," said Akshay Anand, executive analyst for Kelley Blue Book. "On the plus side, there's time to right the Accord ship and other models continue to perform very well for the brand."